poested on Jul 21, 2017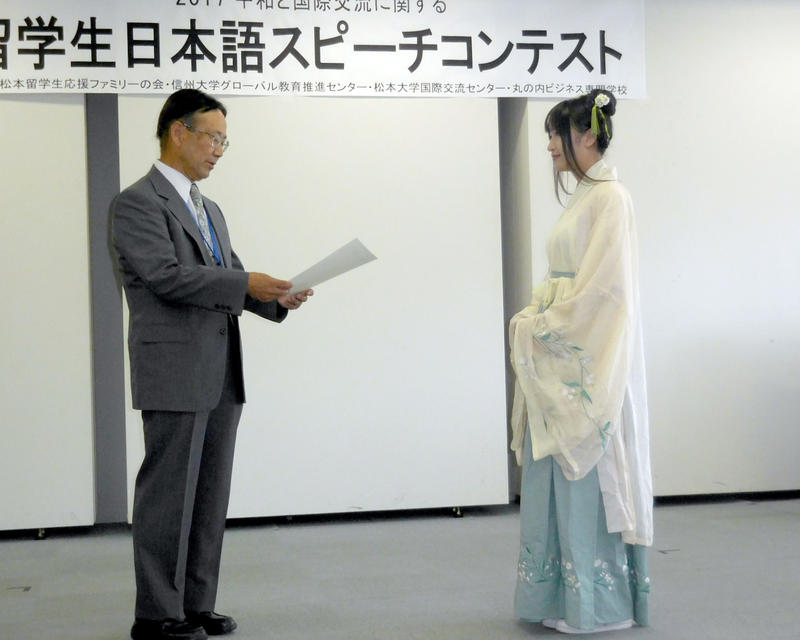 Three foreign exchange students from China (Ling Nan Shi Fan University) participated in Foreign Student Speech Contest concerning World Peace and International Communication on July 15th, 2017.
The speech contest has been held since 2011, for the purpose of promoting world peace and international communication. Sixteen foreign students from nearby universities and business schools were chosen based on their scripts, and then presented their speeches. All the speakers enthusiastically presented about world peace from their points of view. Our students also made fantastic speeches and won first and second place. Xu li zi, who won first place, talked about her father. Her father hated Japan and Japanese people because of the Sino-Japanese War. However, he has gradually changed his attitude because his beloved daughter loves Japan. She ended her speech with her decision to increase the number of fans of Japan by promoting Cool Japan to Chinese people.